Black cumin seed oil your path to a healthier life
Black seed oil is a substance that is extracted from the seeds of Nigella sativa, a plant that is native to Egypt, the sub-continent and Asia. Black seed and black seed oil have long been used as herbal medicine for skin conditions, such as eczema, psoriasis, acne and dry skin, allergies, colds and more serious health conditions, such as asthma, arthritis, cancer and diabetes. As the prophetic traditions of the Prophet Muhammed (pbuh) said:
"There is healing in black cumin for all diseases except death."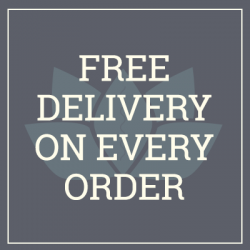 I love my blessed seed oil been taking it for 3 months and my blood pressure has been good. No more pills for me. It's the best!

Susan Steck

I have PPP ( Palmoplantar Psoriasis ) and I have using Black Seed Capsules foe a few month. I can not be happier with their product. I take it along with the vitamin K2D3 and Magnesium oil and its cleard to 80% of my Psoriasis. I would highly recommend this to anyone with this dreadful condition.

Shane

I stared taking Black Seed because I was constantly tied all the time. Every day I took Black Cumin Seed oil it kept on giving every day. I felt better and better my energy was returning and bring life as a dehydrate plants responds to water.

Wanda P.
More about Blackseed
THE AMAZING POWER OF BLACK SEED OIL
There have been over 1000 peer reviewed scientific articles published about the health benefits of black seed oil, which all make it clear there are very few health issues black seed can't treat and help to overcome. With very few to no side effects, the healing power of black seed oil is really quite remarkable.
Simple natural remedies, such as black seed oil, have a long rich history that has been almost forgotten. With all the major advancements in medicine and hygiene, we seem to have regressed and lost some of nature's most amazing remedies that previous generations depended on for so long. Traditionally, black seed was used for headache, toothaches, congestion and infections. Today, black seeds oil is being used for a variety of conditions, ranging from asthma, allergies, coughing, bronchitis, emphysema, flu, blood pressure, cholesterol and even cancer.
The benefits of black seed for the human body are endless. In fact, there are genuinely very few things on the planet that can even come close to its healing power and potency.